Link's Carburetor Repair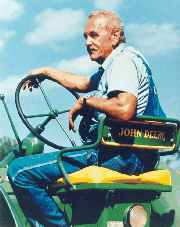 P.O. Box 181
8708 Floyd Hwy. North
Copper Hill, VA 24079

Phone: (540) 929-4519 days, or
(540) 929-4719 after 7pm, EST.

laurandy@swva.net
---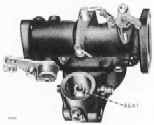 We specialize in rebuilding all models of John Deere DLTX and TSX two cylinder carburetors. A rebuild includes the complete disassembly of your carburetor for a thorough cleaning, installation of a new kit, and replacement of any parts that are necessary. Most carburetors require just a good cleaning and a new kit. It takes only a minute piece of trash or a tiny foreign object to stop up your carburetor and prevent it from running as well as it should. We can repair broken ends for both single and dual induction carburetors. Often, a carburetor that appears to be irreparable can be saved.



        As antique tractor collectors for many years, we realize the importance of a properly adjusted carburetor. We test-run all carburetors after they are rebuilt to ensure that they will operate correctly.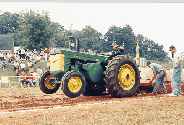 We will be happy to answer any questions you may have about our business. We also buy and sell carburetors, so give us a call.
Payment options include:            





E-mail
---
This page is maintained by Laura Link.
Send questions or comments to: laurandy@swva.net
Created by Katie Gray on February 2, 1999