DESCRIPTION OF THE TONKINESE
The Tonkinese come in four colors and 3 patterns
Patterns
Point- (the most contrast). A light-colored body with largely contrasted points. The eyes are blue.
Mink- (medium contrast). A body color which is a lighter shade of the point color. The eyes are aqua.
Solid- (the least contrast). A body color which is the same as the point color with only a little contrast. The eyes are green to green/yellow.
Colors
Natural- Dark brown
Champagne- lighter brown
Platinum- light gray
Blue- bluish gray
Therefore, there are twelve different color combinations in the Tonkinese breed. Each has its own charm and, after seeing themall, it is difficult to pick a favorite.


Visit theCattery
Some of our Kittens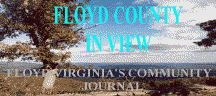 Return

Home