located in the beautiful Allegheny Highlands of Southwest Virginia

P.O. Box 70, Newport, Virginia • phone: (540) 544-7192 • flyngcow@pemtel.net
Cut-Your-Own Hours - Noon - till dusk on Weekends. Weekdays by appointment only
---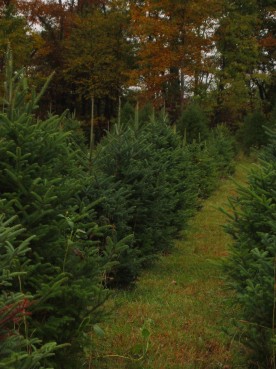 Amongst spotlights and celebrities Clover Hollow Christmas Tree Farm opens for the 2012 "season." Who hasn't been seen in Clover Hollow? We've had reports of Elvis (unconfirmed of course) and we're told he was with Marilyn Monroe…just no telling who you might see at Clover Hollow Christmas Tree Farm.

But you don't need to be a celebrity to find fresh, sustainably grown and produced, Christmas trees and wreaths. Mother Nature had plenty to send our way this past year including unprecedented warmth in both winter and summer, late season snow, a derecho, several inches of Hurricane Sandy snow…but our trees took it all and kept on growing!

Clover Hollow Christmas Trees is now in its 21st year of operation and continues to offer only the highest quality, sustainably grown Christmas trees including:

Fraser Fir, Concolor Fir, and Balsam Fir – we have some new species starting to come along including small sizes of Corkbark Fir and Engleman Spruce.

At the bottom of the page are links to each of our species.
We open for cut your own starting the day after Thanksgiving and are open on weekends from Noon to Dusk (if you need to come earlier please call first) through the season and by appointment during the week.  
Be sure to ask us about our "$20 any size tree" specials on select trees.
DIRECTIONS: Follow the map below to our roadside sign leading to the farm.
Many thanks for visiting our web site - wishing you the best.
Tom Brobson & David Brady
Proprietors
Our Farm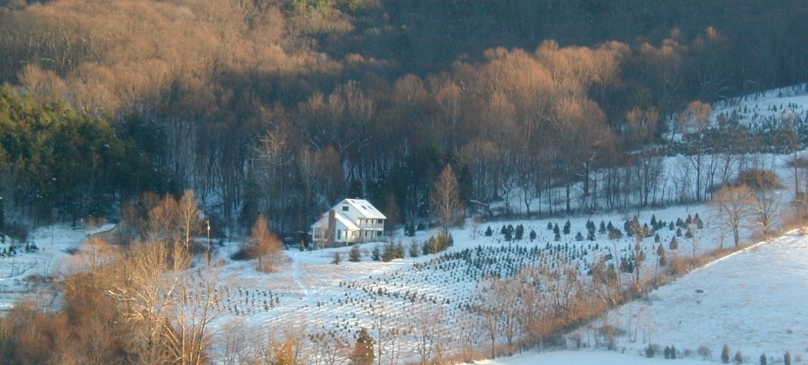 Maps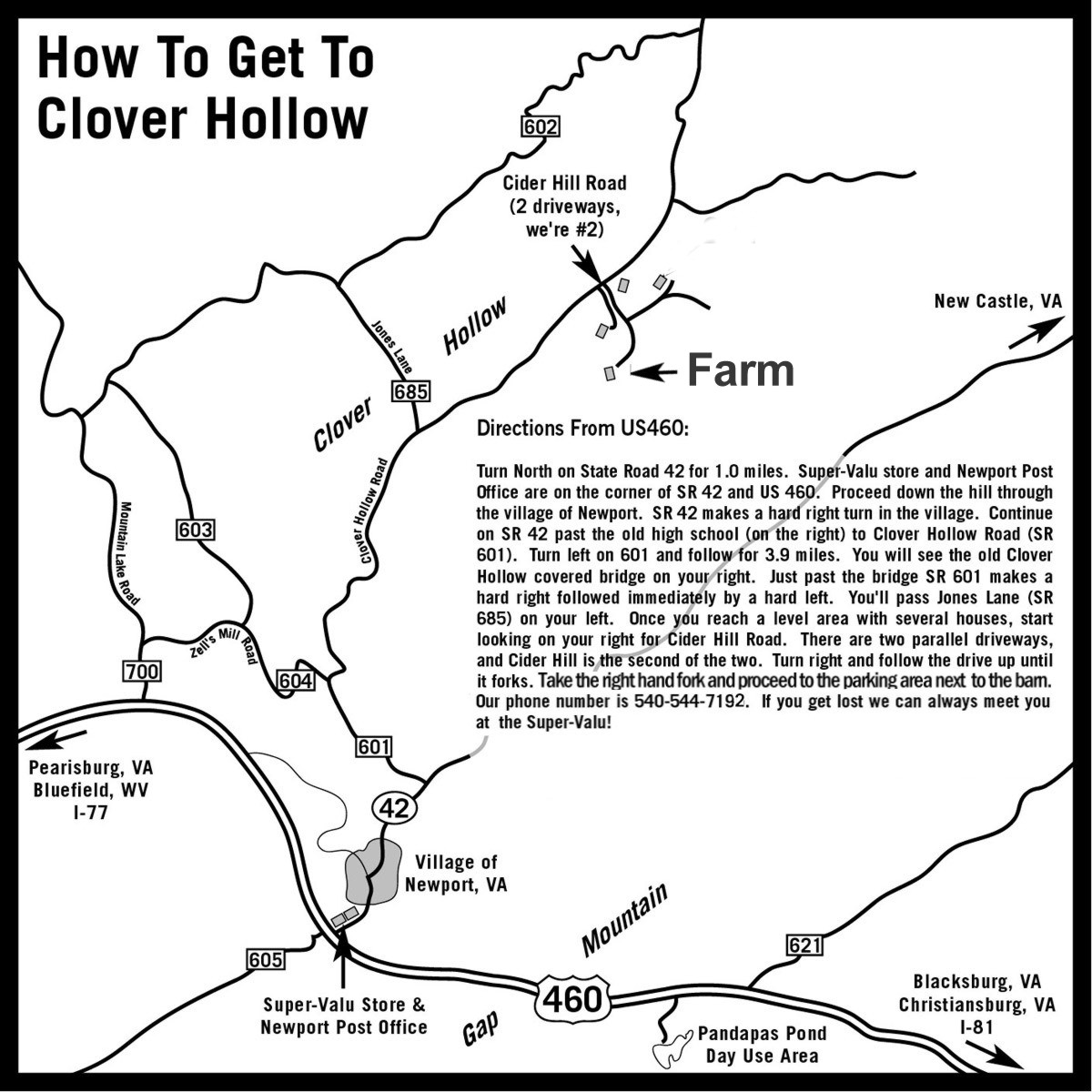 View Larger Map