located in the beautiful Allegheny Highlands of Southwest Virginia

P.O. Box 70, Newport, Virginia • phone: (540) 544-7192 • flyngcow@pemtel.net
Cut-Your-Own Hours - Noon - till dusk on Weekends. Weekdays by appointment only
---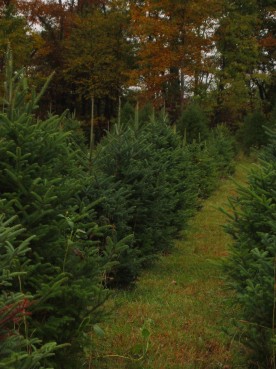 For 25 years Clover Hollow Christmas Tree farm has been sustainably growing Christmas trees - something we're very proud to say! When we were starting out back in the 1980s we were told it wasn't possible to grow a "market quality" Christmas tree without the use of fertilizers and herbicide - fortunately we were too stubborn to listen! And for over 20 years our customers have enjoyed the results. Our firs and spruces are not sprayed or fertilized - they take longer to mature but the outcome is a more natural appearing tree with lots of individual character. Come see for yourself how beautiful the trees are - we have plenty to choose from.
We open for choose and cut starting the day after Thanksgiving and are open on weekends from Noon til Dusk. If you need to come earlier or during the week please call in advance and we'll make arrangements.

DIRECTIONS: If you're using GPS enter: 190 Cider Hill Road, Newport Virginia - turn right onto Cider Hill Road and come up the drive to the parking area (about a quarter mile up - look for our signs).
Many thanks for visiting our web site - wishing you the best.
Tom Brobson & David Brady
Proprietors
Our Farm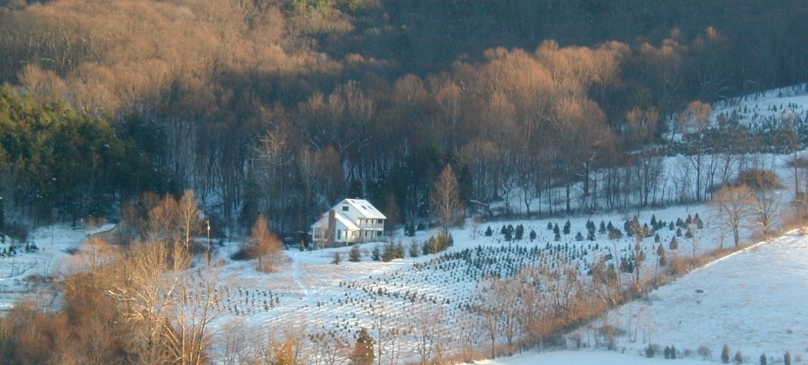 Maps