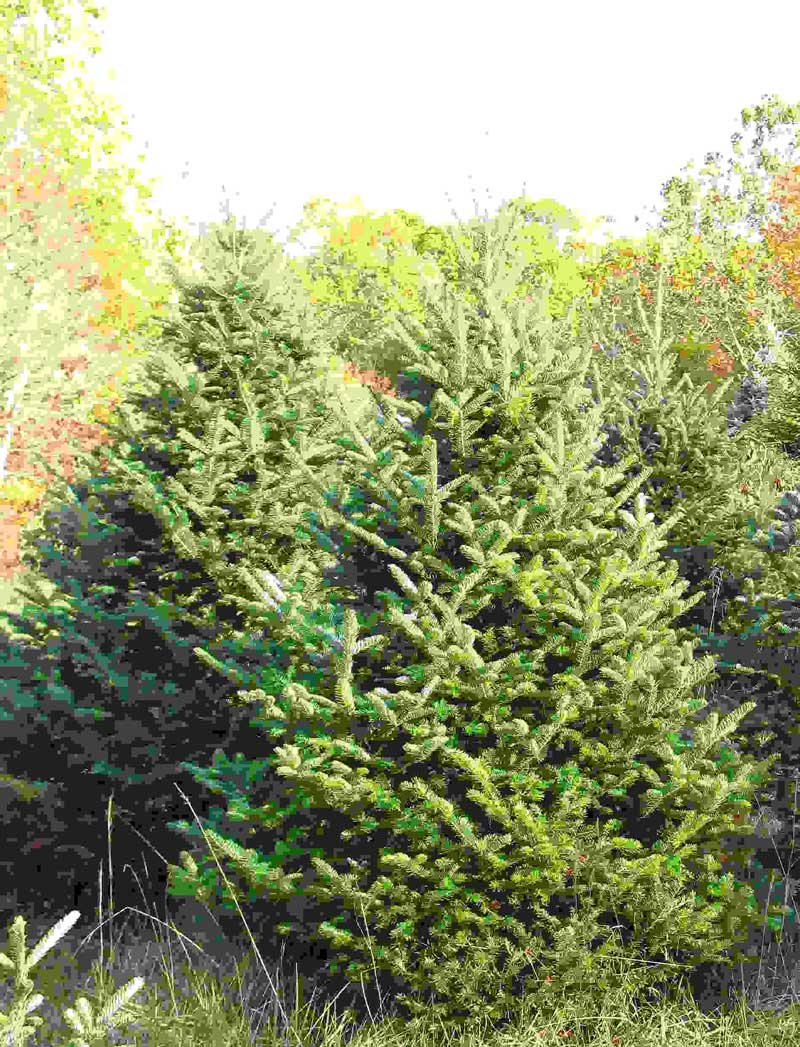 Folks who grew up in the Northeast or far North know the Balsam Fir well.  It has the most extensive range of any fir in North America stretching from Maine to the Rockies and at higher elevations all the way to Virginia and West Virginia.  
During the last ice age the Balsam fir forests covered much of North America – as the ice retreated the Balsam followed it north while remnant populations were left behind at higher elevations in both the Rockies and the Appalachians.  The Southern Appalachians' population evolved into the Fraser Fir while the in the Rockies the cut off population became what we know today as the Subalpine or Corkbark Fir (a tree we've started growing on the farm).  Most growers felt that Virginia was too far south for the Balsam but enterprising West Virginians developed a cultivar frequently called the Canaan Fir and now it is being grown widely in the mountains of Virginia and North Carolina.
The Balsam Fir, like its cousin the Fraser Fir, has a wonderful fragrance and fantastic needle retention.  Our trees tend to have a faint bluish tint to their needles (as seen in the photo on the left).  They do not have as strong a silver stripe on the underside of its needle which is the most notable difference between it and the Fraser Fir.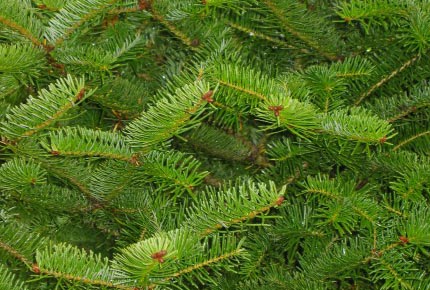 It has excellent twig stiffness and makes a very handsome Christmas tree.  We are happy to be able to add this well known tree to our offerings.
To ensure your fresh–cut tree looks its best throughout the season follow the Tree Care directions we provide with each tree.