Wreaths 2016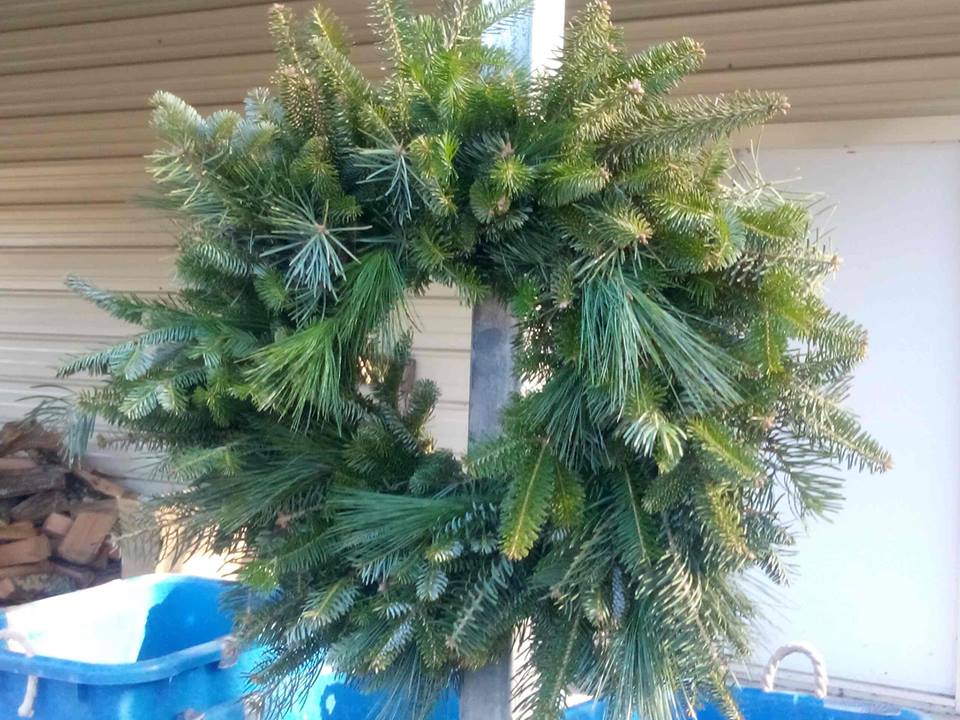 Clover Hollow Christmas Tree Farm offers full fresh undecorated Fraser Fir, Concolor Fir and mixed fir/greens wreaths for sale. These wreaths come in FIVE sizes:
20 inch (perfect for apartments & regular sized front doors)- a 20 inch mixed fir/greens wreath is shown at right, with Fraser fir, Concolor fir and white pine.
24 and 32  inch (for larger-sized front doors: 3' and wider)
40 inch (very large but not huge)
48 inch (for decorating churches, office buildings, and sides of houses) – these wreaths are VERY LARGE! Pictured below is one of our 48 inch Fraser Fir wreaths.
We generally have a supply of 20 and 24 inch wreaths available for our cut-your-own customers. If you want a larger wreath it is best to call ahead by several days.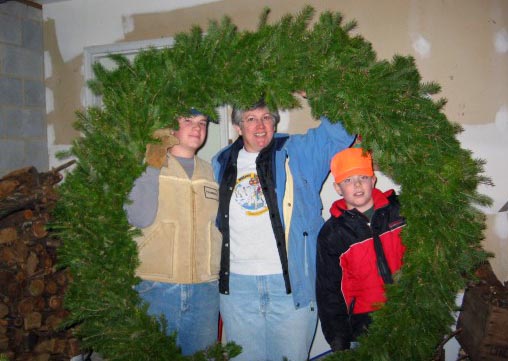 Tree Stands
We offer the #8 GUNNARD tree stand (Good for trees up to eight feet tall). These stands are the best we have found and the only stands we recommend. The four braces can be placed around most trunks without having to cut off lots of foliage or having to shave the trunk size to fit the trunk in a tiny ring. These stands come in two colors: Red and Silver. Pictured here is the #8 stand.