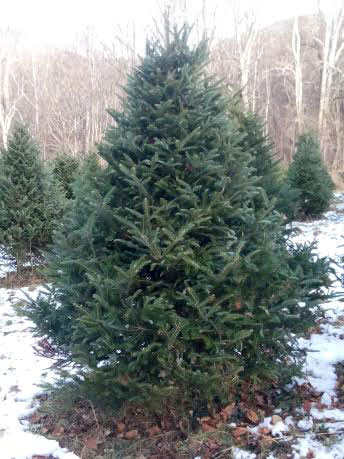 The Fraser Fir is the standard against which all other types of Christmas trees are judged. Looking at one it is easy to see how the tree earned its reputation. It has the classic look of a well-shaped Christmas tree. The Fraser Fir has soft, deep green needles backed with a lighter silver green. It has numerous twigs with good twig–stiffness, meaning it holds your ornaments well. The Fraser Fir is the southern cousin of the Balsam Fir and a survivor of the last ice age—a time when spruce and fir forests covered much of North America.
Today the Fraser Fir's native range is restricted to high altitudes (over 4,000 feet) in the mountains of Tennessee, Virginia and North Carolina. The Fraser Fir is a highly fragrant tree with excellent needle retention. As mentioned earlier, it is well suited to holding ornaments on its many strong branches. Properly cared for, Fraser Firs remain green and fresh throughout the holiday season.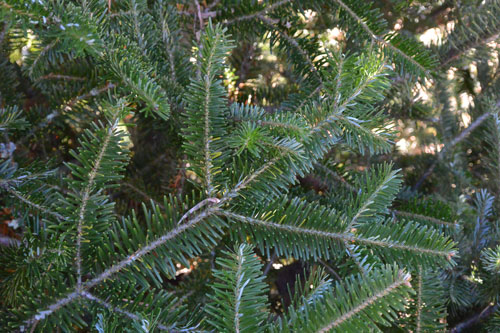 We offer lightly sheared Fraser Firs – they are more open with room for hanging ornaments and are a natural outcome of not fertilizing the trees like most farms do. As a consequence, they have grown more naturally, as the Fraser fir might in the wild.
We also have a very good supply of Frasers in the 10 to 14+foot size. Pricing is on a tree by tree basis.
To ensure your fresh–cut tree looks its best throughout the season follow the Tree Care directions we provide with each tree.