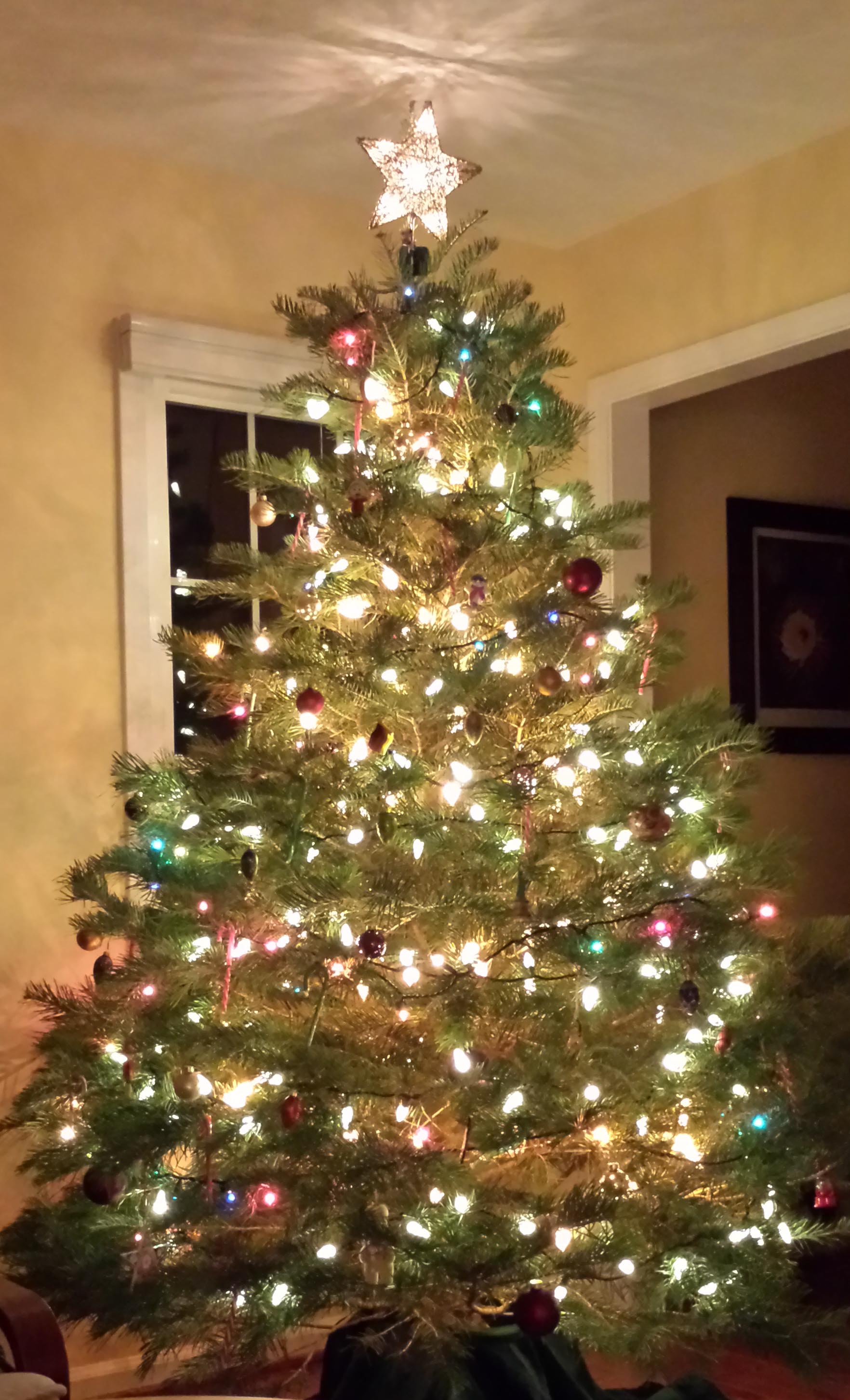 Care & feeding of your fresh cut Clover Hollow Christmas tree; our best & easiest method for ensuring your tree stays fresh for the holidays!
Your tree is fine just as it is till you're ready to set it up but always store it in a cool shaded location. You can also follow the steps below for both storing your tree and setting it up.
When you're ready to set up your tree (or just storing it) cut between 1/2" and 1" off the bottom of the tree. Within 20 minutes of making the new cut place the tree in water. Water – with nothing added – is all the tree needs. Do not let the tree stand or bucket run dry! If this happens the tree's sap will seal the cut and prevent it from absorbing water... the tree will then dry out.
A fresh cut and plenty of water is all it takes to keep a newly cut tree green and fresh for the holiday season.
HAPPY HOLIDAYS and best wishes for the new year from Clover Hollow Christmas trees,
David Brady & Tom Brobson